If you've seen the announcement I posted earlier, I have added FlashChat to the website. What is FlashChat? It is a program that enables you to chat, similar to AOL Instant Messenger, or Windows Live Messenger. The only thing is that it is only for registered members of Information Warriors. Plus, you don't have to register anywhere else to take advantage of it.
By now you should have seen this: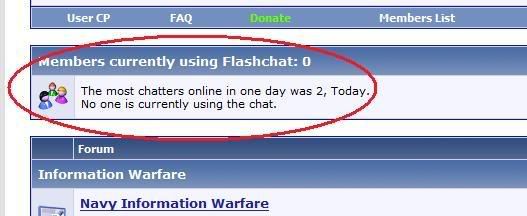 which will tell you who's currently using the chat. If you want to jump in and use the chat, you can either click the three little people to the left above, or you can access it via the Quick Links menu: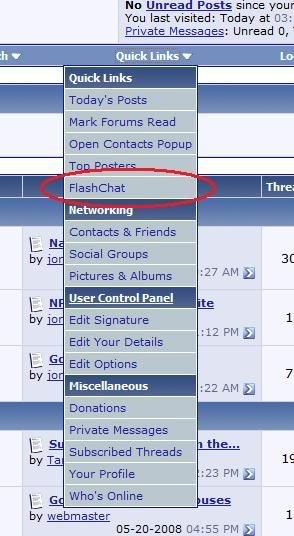 Once you click on either, it will automatically log you in (it's tied into the user base here on Information Warriors) and you can chat to your hearts content!