If you have noticed, there is a green "Donate" button in the menu bar above.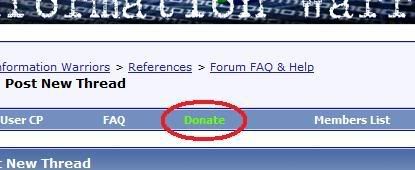 If you would like to help out with the maintenance fees associated with the website, please feel free to donate. While we are not soliciting for donations (it really is up to you), if you do donate - you will be moved to the special Contributors user group. You will see "
Contributor
" underneath your user name, and will no longer see the Google ads while browsing the site.
If you have contributed and either still see the ads, or they start appearing again - please let either myself or the webmaster know via PM so we can figure out what's going on.